Bellmont Cabinets in Seattle, WA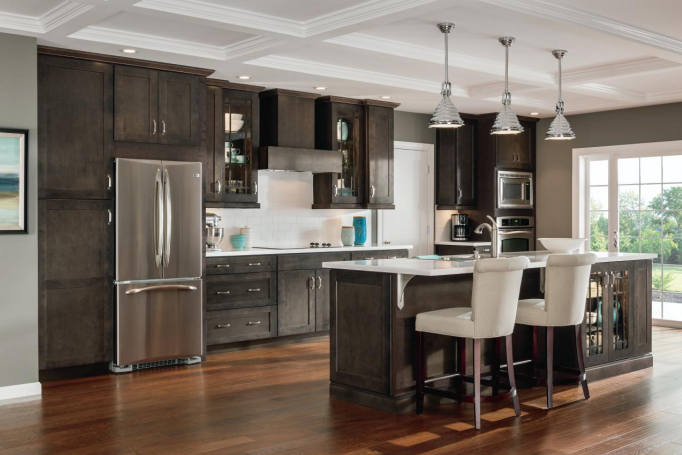 If you are looking to increase the overall value of your home, few things increase it more than a full kitchen or bathroom remodel, and no remodel is complete without our stunning cabinetry. Local customers choose us when they are doing their remodeling, because we are a proud provider of Bellmont cabinets in Seattle, WA. At our showroom you will be able to choose from a large selection of cabinetry from Bellmont's 1900 and 1600 series. With so many choices, you are bound to find the perfect style for your home.
Take Full Advantage of Your Kitchen's Space
Let's face it, there never seems to be enough space in the kitchen. If your kitchen is starting to feel too cramped because of minimal storage space, we are able to help you get the relief you need. Our stylish and practical kitchen cabinets are manufactured to make the best use of space. Visit our showroom and let our experts guide you in the perfect cabinetry for your needs.
Through the use of interior shelving and creative build-ins such as an integrated Lazy Susan inside your corner cabinets, you are able to revolutionize your kitchen. No longer do you have to choose between form and function, because Bellmont seamlessly combines both inside of their superior products.
The Ones to Trust for All of Your Installation Needs
Sometimes you can't find what you want in a box. While Bellmont offers a wide range of cabinetry to choose from, every kitchen is unique and sometimes requires unique solutions as well. That is why we offer custom cabinets for our customers. Our experts are able to work with you to make sure you get the perfect design for your home. Whether you want fully or semi-custom cabinets, we are here for you.
It is often easy to tell the difference between a professional and amateur installation. Your new cabinets are an investment in your home that will bring you years of joy and added resale value as well, so you should get the best installation you can for them. Our cabinet installation experts are able to do the job right the first time, so you don't have to worry about a thing. Visit us today and let our team handle everything for you. No job is too big or small for us.
Contact us to learn how Bellmont cabinets can revolutionize your kitchen. We proudly serve clients throughout Seattle, Bellevue, Bothell, Edmonds, and Issaquah, Washington, plus the surrounding areas.