Wide Selection of Luxury Vinyl Planks in Seattle, WA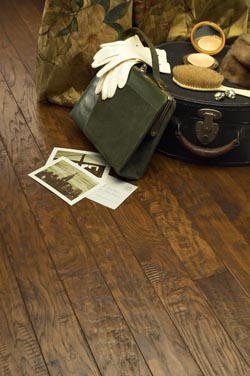 Whether you're looking for a timeless style or a trendy surface, you'll find it at Flooring America of Seattle. At our store, we carry a wide selection of popular surfaces for homeowners, including one of the most diverse collections of luxury vinyl planks in Seattle, WA. These planks imitate the appearance and texture of hardwood without the moisture concerns so that you can add a classic, elegant look to rooms like your kitchen, bathroom, and entryway.
Since any design is possible with vinyl, it's easy to find a product that matches your preferred hardwood. Do you like darker shades, such as walnut? Are you more inclined towards light woods like maple? No matter what the case may be, there's an LVP surface for you. Visit our showroom today to explore your options and discover your luxury vinyl plank floor.
Why Wood and Water Shouldn't Mix
Hardwood is undeniably one of the most popular flooring types on the market. It's renowned across the nation for its long-lasting beauty and strength. However, hardwood isn't suitable for all rooms; in particular, wood flooring doesn't do well in humid climates and in rooms that are frequently exposed to water.
Why? Wood is a very porous and absorbent material. When it's exposed to moisture, the wood sucks it in and swells. Eventually, the wood dries out again and shrinks back to its original size. These small changes in mass can create gaps between planks, which diminish the surface's appearance and structural integrity.
LVP floors do not have this problem. Vinyl is a water-resistant material, well-suited for all the spaces that hardwood shouldn't go. Learn more about the water resistance of vinyl planks by visiting our store today.
Benefits Beyond Water Resistance
In addition to being water resistant, vinyl planks are also stain resistant and easy to clean. These qualities make LVP perfect for households with young children and pets who are prone to messes and accidents. When you need to clean, you have your choice of sweeping, vacuuming, or mopping. Best of all, no special maintenance is needed in addition to routine cleaning.
Another benefit to luxury vinyl plank floor installation is its foot-friendly feel. LVP is gentler on your feet than other hard surface materials, making it easier to stand for long periods while cooking, washing dishes, or doing other chores. Likewise, vinyl planks provide good insulation and soundproofing.

Contact us to learn more about our diverse collection of luxury vinyl planks. We're proud to serve clients from throughout Seattle, Bellevue, Bothell, Edmonds, and Issaquah, Washington, as well as the neighboring communities.