Enjoy Comforting Wool Carpeting in Seattle, WA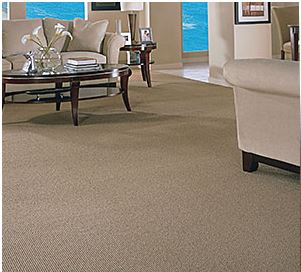 When you are looking to make a substantial change to your interior; update the look and feel of your indoor environment with a new choice of flooring. Augmenting your space with carpet flooring increases the physical and visual warmth of your space. An ideal flooring choice, carpet complements almost any aesthetic, reduces ambient noise, and offers a soft cushion underfoot. These desirable qualities make it an excellent candidate material for areas that experience a great deal of foot traffic.
Investing in new flooring is an ideal way to add appeal and value to your home. If you are looking for luxurious flooring that's comfortable, soft, and designed to last, choose from our stunning collections of wool carpeting in Seattle, WA. Visit our flooring showroom and browse our extensive selection of high-quality wool carpets today.
Our commitment to our customers doesn't end once they've made a selection. After finding your ideal flooring solution, our dedicated specialists provide you with comprehensive wool carpet installation to ensure your new flooring perfectly placed. Let our team transform your space from something ordinary to something extraordinary.
Stylish Selections from Preferred Wool Carpet Brands
How do you know which carpeting is right for your project? Our keen flooring specialists understand that each space in the home is as unique as the homeowner. That's why the experts at our flooring store take an individualized approach to each customer's needs to ensure they receive the right flooring for their space. We proudly carry designer-inspired choices from several stylish wool carpet brands such as:
Couristan™
Godfrey Hirst™
Karastan™
Stanton™
From area rugs to carpet tiles, we have something for shoppers of every aesthetic taste and preference. Discover all of the interior possibilities that await you when you shop at our expansive showroom.
With regular cleaning wool carpet can maintain its beautiful, stylish look with ease. In addition, as a natural material, it is both hygienic and non-allergenic. The fibers of our Karastan™ and Couristan™ wool carpet resist moisture and repel common allergens including dust, dust mites, pet dander, and other allergens that can cause disruption. Best of all, as a material, wool is strong enough to keep its luxurious look and feel throughout the years all the while withstanding heavy foot traffic.
Wool Carpeting Combines Style and Environmental Considerations
One the advantages of choosing 100% pure wool carpet, such as Karastan™ wool carpet, is that it is naturally fire resistant. Some synthetic materials melt or even combust when placed under a small flame. Thanks to its upper-pile forming, wool can self-extinguish. This insulating layer can inhibit fire. While it is not completely fireproof, it is a safer choice for homeowners worried about flames.
Few flooring types are as environmentally friendly as wool. As a natural byproduct of sheep, wool is completely renewable and grows year-round. Choosing wool is like using a recyclable material for your flooring project. The wool keeps the sheep warm during the winter months and is removed in the summer before being made into your carpet. Best of all, Couristan™ wool carpet and other brands are completely biodegradable.
When your carpet is finally ready to be replaced, which will be a long time with wool, you don't even have to contribute it to a landfill. These carpets can be recycled and turned into other products. If you are concerned about your carbon footprint or how renewable your flooring materials are, you can rest easy choosing wool.
Effective and Efficient Wool Carpet Installation
Ensuring your new flooring solution offers enduring beauty and longevity starts with installation by qualified professionals. If you are ready to get started, you can depend on us to lay your new flooring perfectly in place. Once you're satisfied with your selection, our seasoned wool carpet installation crew will handle every aspect from start to finish.
Our team has the experience, skills, and tools to do the job right the first time. With our swift-working team handling your project, you'll be able to enjoy your new flooring renovation even sooner than you thought possible. Simply put your needs in our hands and we'll work endlessly to ensure you get the most from your new flooring.

Contact our flooring specialists to find the perfect wool carpeting for your space. We proudly serve customers in Seattle, Bellevue, Bothell, Edmonds, and Issaquah, Washington, as well as the surrounding areas.