Wool Carpeting in Seattle, WA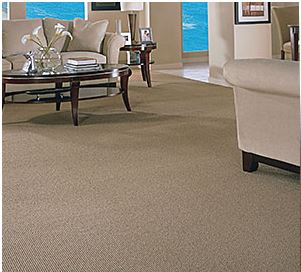 New flooring is a smart investment that adds significant appeal and value to your home. If you are looking for luxurious flooring that is comfortable, soft, and designed to last, choose from our stunning collections of wool carpeting in Seattle, WA. Visit our store and take a look at our selections of high-end wool carpets today.
Wool carpet offers numerous benefits. It is known for its longevity. In addition, as a natural material it is both hygienic and non-allergenic because it is a deterrent to bacteria and dust mites. Wool is strong enough to keep its luxurious look for years while withstanding heavy foot traffic. We offer a number of stylish wool carpet brands such as all of the following:
Couristan™
Godfrey Hirst™
Karastan™
Stanton™
Protect the Environment & Be Stylish at the Same Time
One the advantages of choosing 100% pure wool carpet, such as Karastan wool carpeting, is that it is naturally fire resistant. Some synthetic materials melt or even combust when placed under a small flame. Wool has the ability to self-extinguish thanks to its upper pile forming. This insulating char layer has the ability to inhibit fire. While it is not fireproof, it definitely is a safe choice for homeowners worried about flames.
Few flooring types are as environmentally friendly as wool. As a natural byproduct of sheep, wool is completely renewable and grows year-round. It is like using a recycled material as well, since the wool protects the sheep during the winter months and is removed in the summer before being made into your carpet. Best of all, Couristan wool carpet and other brands are completely biodegradable.
When your carpet is finally ready to be replaced, which will be a long time with wool, you don't even have to contribute it to a landfill. These carpets are able to be recycled and turned into other products if you prefer, so if you are concerned about your carbon footprint or about how renewable your flooring is, choose wool and you can sleep easy.
Turn to Us for Professional Wool Carpet Installation
If you are ready to get started, you can depend on us for professional wool carpet installation. Our experts have the experience, skills, and tools to do the job right the first time. Proper installations are important with carpeting, because even something as luxurious as wool can look bad if not installed right. Let our experts handle everything for you.

Contact us to find out more about wool carpeting. We proudly serve clients throughout Seattle, Bellevue, Bothell, Edmonds, and Issaquah, Washington, plus the surrounding areas.