Hardwood Refinishing in Seattle, WA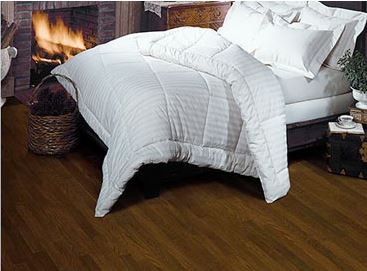 When you purchase hardwood flooring, you are making an investment in your home that you hope will last for many decades. Few flooring types are able to provide the timeless elegance that hardwood does so seamlessly. This material looks great in any home no matter what room or area it's placed in. There is one catch though. Even the best flooring isn't impervious to typical wear and tear. Over time you may have noticed scratches and scuffs appearing over the surface, especially if you have pets with sharp toenails.
The good news is that one of hardwood's best features is its ability to be repeatedly renewed. With our help, you'll find that your flooring is able to go from worn-looking to like-new in no time. If you are ready to restore your hardwood floor to its past luster, call or come talk to our company about hardwood refinishing in Seattle, WA, and we will make it shine again. Refinishing is the perfect way to bring back the attractive gleam that made you fall in love with hardwood in the first place.
Let Us Create a Fresh Foundation for Your Floor
As hardwood becomes worn and damaged with age, the protective top coating starts to give way. You may even notice that some scratches go deeper than just the surface. However, thanks to the high density of hardwood, most of the structure is able to remain perfectly unharmed. We can fix these scratches and service your floor, so they aren't the eyesore they used to be. Our refinishing crew starts with hardwood sanding to give a clean and smooth surface to work with—and what a difference it makes.
Once your floor has been successfully sanded smooth, we are then able to restore the color and look of your original floor by staining the wood to the desired consistency. Hardwood staining should be handled by experts to get the desired results because it is easy to get uneven stains if handled poorly. By the time our staining work is done, all we have to do is apply a protective top coat to make sure your floor will last you for many more decades and continue to have that shiny luster you love. Let us know what shade of stain you'd like, and we'll bring it right over.
Choose Our Experts for Your Hardwood Floor Repair
Hardwood flooring is a large investment on your part, and it is one that adds amazing value to your home as well. Sometimes unfortunate accidents happen that cause a section of your flooring to become damaged even beyond the point of refinishing. Thankfully, our Bona-certified craftsmen have the skills, resources, and equipment to save the day. Each of them is a trained professional who knows hardwood well and treats your home with the utmost care. There's no substitute for experience and knowledge, two things you can't put a price on.
You don't have to replace all of your flooring just because of a few damaged pieces. Our hardwood floor repair service is able to seamlessly replace the damaged sections for you while leaving the good-condition ones intact, so you can get back to enjoying your floor again for a lower price. The most important thing to remember about repair is to call us early when you need it—as soon as you notice a problem. Lack of proper repairs could lead you to end up shelling out lots of money for an early replacement, something we'd like to save you from.
Investing in Maintenance Pays Off
Your home has hardwood for a reason. Maybe you love the rich natural aesthetic or are looking to grow your home's value as much as you can. In any case, allowing us to help you take care of your floor through our hardwood refinishing services will keep it lasting long and staying in good shape. When well cared for and installed properly, hardwood can live a lifespan of many years. However, if it isn't maintained, your floor may quickly lose its luster, and its color could fade. We're here to stop that from being its fate, and there's no hardwood we can't work with.
There's no better source for trustworthy floor maintenance than those who sold and installed it for you. Our team is trained in hardwood and has all of the tools and equipment to keep it looking and performing good as new. Hiring an amateur means risking the parts of your floor that aren't damaged and paying much more money for replacement. Our hardwood floor repair and maintenance team, however, is experienced and honest. We'll be upfront with you about what your floor needs and provide it promptly—with results you and your guests can see for a good long while.

Contact us to schedule your hardwood refinishing today. We proudly serve clients throughout Seattle, Bellevue, Bothell, Edmonds, and Issaquah, Washington, plus the surrounding areas.