Your Dedicated Source for Tile Flooring in Seattle, WA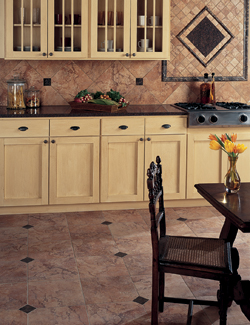 Find the perfect materials that will enhance the appearance and value of your residential or commercial building at our fully stocked tile store. Whether you're altering the look of your home kitchen or renovating your commercial interior, you'll find a look that fits your space when you browse through our selection of tile flooring in Seattle, WA. Curating a desirable look and feel in your residential or workspace is a joy when you visit Flooring America of Seattle.
When you're updating your space, you want a material that not only looks spectacular but will hold up well under the pressure of daily foot traffic and the occasional spill. Our stylish collection of ceramic, porcelain, wood grain tile and other flooring choices are the ideal options if you're searching for materials that are equally durable and stunning. Stop by to explore our impressive collection of products and request our tile floor installation to ensure your new interior design starts on a high note.
Offering Look-Alike Tile Flooring Products
When shoppers visit our showroom, they are free to browse an extensive collection of look-alike tile floors. Specially fabricated to mimic the look of real wood flooring, our wood grain tile and wood plank tile floors offer the coveted look of hardwood with fewer design limitations.
Due to the high-performance nature of our wood-look tile and wood plank flooring, even moisture-prone areas of the home that traditionally wouldn't be fitted with the look of hardwood, such as bathrooms or kitchens, can take on an instantly recognizable look. All it takes is a trip to our expansive showroom and you'll easily find a choice that fits your space.
Placing New Materials Perfectly with Tile Floor Installation

Once you're satisfied with your covering, our experienced crew members will lay your new tiling into position. With our professionals laying your flooring perfectly in place, you'll be able to enjoy your new floors sooner than you thought possible. Trust our dedicated crew with your installation needs, and we'll leave you with a new surface that you'll continue to be proud of for years to come.
Contact our flooring store for more information regarding our tile flooring options. We proudly serve customers throughout Seattle, Bellevue, Bothell, Edmonds, and Issaquah, Washington, as well as the surrounding areas.