Your Source for Hardwood Flooring in Seattle, WA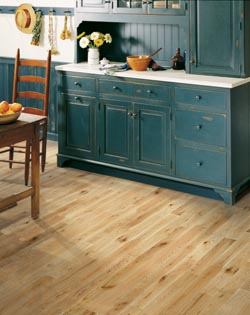 Upgrade your home or business with beautiful hardwood flooring in Seattle, WA. Turn to Flooring America of Seattle for the warmth and versatility of natural wood. Whether you're looking to give your floors a sense of timelessness or a more contemporary look, it is the perfect material.
Shop our large selection of brand-name products for hardwood flooring. We carry products from Downs, Bedford Mills, and more. Additionally, we have different species of hardwood flooring on display, including:
Cherry
Maple
Oak
Hickory
Ash
Hardwood Floors That Last
Create memories at home with beautiful hardwood floors that stand the test of time. With the proper care and maintenance, hardwood floors can last for decades.
Find all of the materials you need to complete your renovation project at our flooring store. No matter if you're re-flooring a single room or tackling a total replacement, we have you covered. If you're unsure of which hardwood to install on your floors, you can find the perfect option in our showroom. We are happy to assist you while you check out our selection.
Certified Repair & Refinishing
Allow our thoroughly trained experts to give your surfaces a fantastic makeover. We have the skills along with the right tools and industry practices to give you the best results. Once your floor has been refinished, it is easy to clean and maintain by using an approved cloth and cleaner. Count on us to provide you with the incomparable ultimate confidence guarantee.
Hardwood Floor Installation Done Right
We employ professionals who are qualified to install your hardwood floor carefully and safely. We take precautions to make sure your space is always clean while we are adding your new floors. It is always our goal to make sure your floors are properly installed both quickly and efficiently.
We are so confident in our services that we provide a standard-setting guarantee. Any installation-related issues with your floors will be handled at no cost to you for the lifetime of your hardwood flooring.

A vibrant, new interior is yours when you visit our hardwood flooring store. Contact us at 206-208-0740 for flooring solutions that are tailored to your unique interior design needs. We proudly serve customers in Seattle, Washington, and the surrounding area, including Bellevue, Bothell, Edmonds, and Issaquah.