Hardwood Flooring in Seattle, WA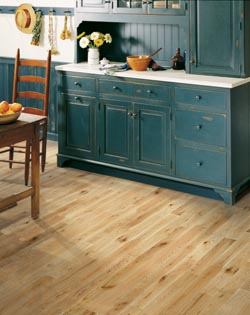 Renovate any area or room with the high-quality appearance of natural wood. Take advantage of our professional hardwood flooring installation to increase the perception of spaciousness throughout your home or business.
Whether you are going for a sense of timelessness or a more contemporary look, hardwood flooring is a versatile material that accommodates your design needs. Homeowners have counted on hardwood floors for their charming and natural aesthetics, ease of maintenance, and rugged dependability. As such, hardwood flooring complements nearly any type of home well. Aside from stunning visual appeal right from the day of installation, hardwood flooring is easy to clean. Simply use an approved cleaner and a cloth.


Reputable Hardwood Flooring Store
Our hardwood flooring store makes it easy to buy the materials you need to complete your latest renovation project. Whether you are re-flooring a single room or orchestrating a total replacement, we are here to help you every step of the way. Find the perfect new floor at our showroom, or hire out our comprehensive hardwood floor refinishing services. No matter the scale of your flooring project, we have the skills and expertise to bring out your home's beauty.
When you shop for hardwood floors at our store, count on a great selection of brand-name hardwood floors and expertise from our in-house flooring specialists. We are dedicated to educating you about the various types of solid and engineered wood floors available. From smooth and glossy surfaces to varieties with rugged "chatter marks" that mimic the aesthetic of the outdoors, we carry a broad range of wood flooring. Our showroom features the following hardwood flooring species:
Cherry
Oak
Maple
Ash
Hickory
Achieve the aesthetics and durability you want with our vast selection of wood flooring options. Whether you want the time-honored aesthetics of solid hardwood flooring or the contemporary resilience of engineered wood, we have the ideal options you want. We carry a vast selection of flooring from the nation's well-known brands, including:
Downs
Bedford Mills
Design distinctions
HomeCraft
Floorcraft
Shaw
Anderson
Mohawk
Armstrong
Mannington
Bruce


Professional Hardwood Flooring Installation
In addition to offering an unparalleled selection of hardwood floors, we offer professional hardwood flooring installation from thoroughly trained and certified installation installers. No contractors here – our installers are hourly employees, thoroughly vetted by us long before they set foot in your home. Our professionals boast the experience and skills to replace your current setup with solid or engineered wood floors that make a statement.
As we are known for our superior customer service, it is our goal that you enjoy your new flooring for many years to come. Our specially trained hardwood flooring installation team takes all the necessary steps to ensure you receive the most out of your investment. After picking out your favorite flooring, we come to your location, remove the old flooring, and carefully install everything for you. As your fully equipped installers, we ensure no detail is left unchecked.


Bona Certified Hardwood Floor Refinishing
When your floors need a facelift, take advantage of our dustless, nontoxic hardwood floor refinishing to revive their appeal. Our hardwood floor refinishers are all Bona Certified, which means that every professional we send in your home is experienced, completely trained, and fully insured. Thus, we ensure that our service after the sale is every bit as reliable as the product we service or install.
That commitment to your total satisfaction matters to us. Our family-owned-and-operated flooring showroom has been in operation for more than two decades. We are part of the community, and our clients are also our friends and neighbors. So with that in mind, we ensure that every client's experience with us is exceeds all expectations.
When we resurface your hardwood flooring, we treat your home as if it is our own. When you want to make your floors look better than new, count on our professional hardwood floor refinishing team to complete the job. We have the tools and knowledge to restore your flooring according to your vision.


The Incomparable Ultimate Confidence Guarantee
We want you to be completely satisfied with your new hardwood flooring installation. If you are dissatisfied with your hardwood flooring within 30 days of purchase, our professionals will replace it with a comparable product at no cost to you. In addition, your hardwood flooring installation is backed by a lifetime guarantee. If you find a fault with our workmanship as a result of your flooring's placement, we will make matters right at no additional charge.
Create a welcoming space and impress your guests with the classic sophistication of hardwood. Our flooring specialists are more than happy to guide you every step of the way—from selection to installation. With such a wide selection of species, colors, and patterns, our hardwood flooring store can meet your needs and ensure your long-term satisfaction.
Choose the unrivaled beauty and timeless elegance of hardwood flooring from our stunning collections. Our expansive hardwood flooring store includes an impressive collection of engineered and solid hardwood floors from today's top manufacturers, including Shaw® and Mannington®. How do we do it? We harness our collective global buying power to bring shoppers the latest and best hardwood floors at surprisingly affordable prices.



A vibrant, new interior is yours when you visit our hardwood flooring store. Contact us at <PHONE> for flooring solutions that are tailored to your unique interior design needs. We proudly serve customers in Seattle, Washington, and the surrounding area, including Bellevue, Bothell, Edmonds, and Issaquah.